SU-130PM
There is a new rival for Scorpio G! For a Soviet vehicle, the SU-130PM hits with great precision, and the damage inflicted speaks for itself. With good penetration, camouflage and impressive mobility, this tank is able to take the best position and keep it thanks to precise and devastating impacts! Add it to your garage with this set to also receive gold and personal reserves!
---
C'è un nuovo rivale per Scorpio G! Per un veicolo sovietico, il SU-130PM colpisce con grande precisione, e il danno inflitto parla da sé. Con una buona penetrazione, mimetizzazione e una notevole mobilità, questo serbatoio è in grado di prendere la posizione migliore e mantenerlo grazie a impatti precisi e devastanti! Aggiungilo al tuo garage con questo set per ricevere anche oro e riserve personali!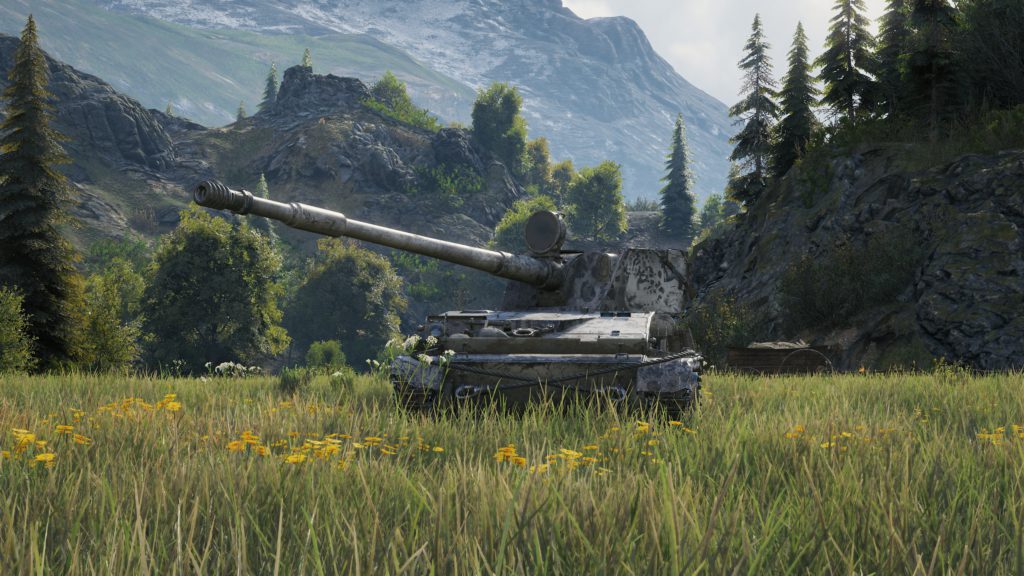 Standard set:
SU-130PM

A place in the garage

The crew trained in 100%

1x Exclusive style of "Snow Leopard"
Price: € 39,74

WZ-111 Alpine Tiger & WZ-111
The painful damage to the basic WZ-111 Alpine Tiger really makes it a real metal beast. Poor accuracy is compensated by strong frontal armor, high maximum speed and excellent penetration value, especially on HEAT missiles. It can be yours thanks to this set!
---
Il doloroso danno al Tiger WZ-111 di base lo rende davvero una vera bestia di metallo. La scarsa accuratezza è compensata da una robusta armatura frontale, un'elevata velocità massima e un eccellente valore di penetrazione, specialmente sui missili HEAT. Può essere tuo grazie a questo set!
Standard set:
WZ-111 Alpine Tiger

A place in the garage

The crew trained in 100%