New special tank, a Soviet medium tank, the K-91-2.
K-91-2 (USSR, MT-9, special) is a new tank from update 1.9, which went immediately, bypassing testing in the super test. Well and yes, it's promotional tier IX, again. Technical price: 100 gold. The release, respectively, in a future patch 1.9 supposes that so far only for tests based on developers and supertest lovers, of course.
Crew: 4 people (Commander, Gunner, Driver, Charger).
K-91 version with front turret. The machine was developed at the Design Bureau of the Engineering Committee of the Ground Forces under the leadership of A.F. Kravtseva from March to August 1949. As a power plant, it was supposed to use a 12-cylinder boxer diesel engine with supercharging. The function of the support rollers was to install brackets with ski supports. Work on the machine did not go beyond the outline design and was discontinued in December 1949.
---
Nuovo carro speciale, un carro medio sovietico, il K-91-2. K-91-2 (URSS, MT-9, speciale) è un nuovo carro dall'aggiornamento 1.9, che è ci andato immediatamente, scavalcando i test nel super test. Bene e sì, è di nuovo al livello promozionale tier IX. Prezzo tecnico: 100 oro. Il rilascio, rispettivamente, in una futura patch 1.9 suppone che finora solo per test basati su sviluppatori e amanti dei supertest, ovviamente.
Equipaggio: 4 persone (comandante, cannoniere, autista, caricatore).
Versione K-91 con torretta frontale. La macchina fu sviluppata presso l'ufficio di progettazione del Comitato tecnico delle forze di terra sotto la guida di A.F. Kravtseva da marzo ad agosto 1949. Come motore avrebbe dovuto utilizzare un diesel boxer a 12 cilindri con sovralimentazione. La funzione dei rulli di supporto era quella di installare staffe con supporti da sci. I lavori sulla macchina non andarono oltre il disegno di insieme e furono interrotti nel dicembre del 1949.
---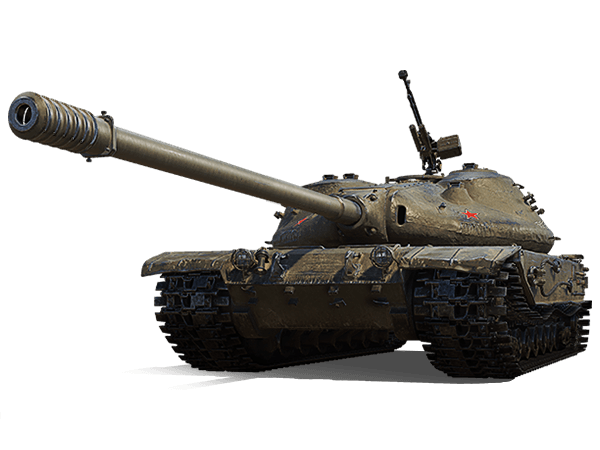 K-91-2. Characteristics for a 100% trained crew:
Tier: MT-9, USSR, special
Strength: 1 750
Engine power: 800 HP
Weight: 47.50 t
Maximum load: 51.50 t
Power per ton: 16.84 HP / t
Maximum speed / Reverse speed: 50 / – 20 km / h
Swing speed: 52.15 ° / s
Turret traverse speed: 41.72 ° / s
Ground resistance: – / – / –
View range: 390 m
Signal range: 730 m
Hull armor: 175/80/45
Turret armor: 230/110/60
Gun: 100 mm D-46TK
Damage 320/320/420
Penetration 246/330/50
Rate of fire: 8.573
Average damage per minute: 7432
reload time: 6,999
Dispersion of 100 m: 0.35
Time targeting: 2.013 s
Depression / Elevation: -5 / +20 °
Four-man crew: Commander, Mechanic Driver, Gunner, Loader.
Camouflage Value:
Masking a stationary vehicle: 16.587 / 3.284% (for a stationary vehicle / for a stationary vehicle after the shot has been fired);
Masking a moving vehicle: 12,426 / 2,46% (for a moving vehicle / for a moving vehicle after the shot has been fired).
source – wotexpress & rykoszet.info