Good news for Blitz players. The game turns 6 years and devs prepared a unique event with special prizes. The most important prize is the new and unique profile background!
---
The event
There's going to be an epic party in the Garage to celebrate Blitz's birthday! Dive into the party and swim in an ocean of presents: a new Collector tank, credits, warpaints, Premium Account time, free experience, collectible items, and more!

Italian VIP43/06 special tank
The VIP.43/06 anniversario will be joining the party. You can find it among the presents. This sprightly and maneuverable medium tank is perfect at providing allies fire support. The bright warpaint and High Six! on the commander's hatch will remind you in the future of the great time we had celebrating the birthday of the game.
Crucible profile background
The main reward that you'll be able to receive at the end of the party is the cool-looking Crucible profile background. As a testament to your worthiness, it will decorate your statistics screen and mark your nickname in the battle results.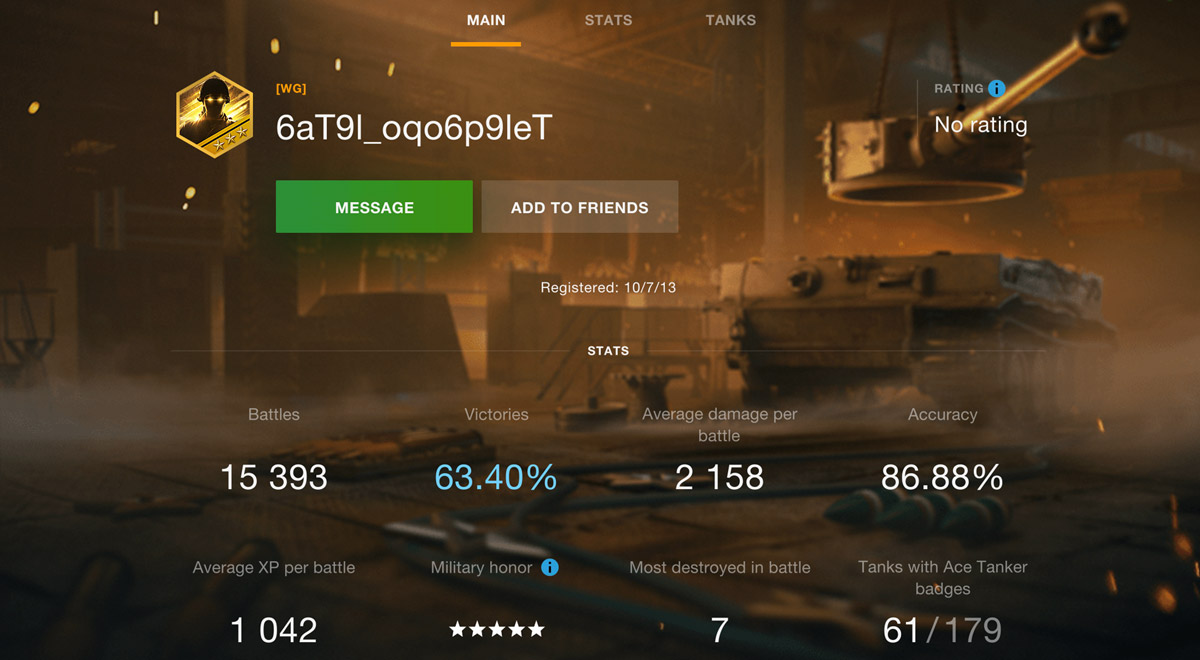 ---
Buone notizie per i giocatori di Blitz. Il gioco compie 6 anni e gli sviluppatori hanno preparato un evento unico con premi speciali. Il premio più importante è il nuovo sfondo del profilo!
L'evento
Ci sarà una festa epica nel Garage per festeggiare il compleanno di Blitz! Immergiti nella festa e nuota in un oceano di regali: un nuovo carro da collezione, crediti, warpaints, tempo per l'account Premium, esperienza gratuita, oggetti da collezione e molto altro!
Carro italiano Vip.43
Il VIP.43 / 06 anniversario si unirà alla festa. Lo puoi trovare tra i regali. Questo carro armato vivace e maneggevole è perfetto per fornire supporto antincendio agli alleati. Il brillante warpaint e High Six! sulla botola del comandante ti ricorderà in futuro il grande momento in cui abbiamo festeggiato il compleanno del gioco.
Sfondo del profilo
Il premio principale che sarai in grado di ricevere alla fine della festa è lo sfondo del profilo Crucible dall'aspetto accattivante. A testimonianza della tua dignità, decorerà la tua schermata delle statistiche e segnerà il tuo nickname nei risultati della battaglia.