LHMTV. Initial parameters
Tier: LT-VIII, United Kingdom, standard
Strength: 1 050
Engine power: 150 hp
Power per ton: 33.00 HP / t
Maximum speed / Reverse speed: 63 / -23 km / h
Rotation speed: 42 ° / s
Speed tower rotation: 43 ° / s.
View range: 380 m
Hull armor: 30/20/15
Tower armor: 60/25/20
Damage: 230/230/280
Penetration: 226/258/42 
Reloading time: 10.0 s 
Spread per 100 m: 0.37 
Aiming time: 2.2 s 
Depression / elevation: -10 ° / +15 °
---
Climbing further on the "tree", the next tank is faster, and more dangerous, while maintaining its size, and effective camouflage. LHMTV has good mobility (maximum speed is 63 km / h, power-to-weight ratio is up to 33 hp / t), and an impressive 85mm gun.
Turning to the characteristics of his gun, and everything related to him: his rate of fire is 6 rounds per minute, and alpha reaches 230 points of damage. You can say that this is nothing extraordinary – true, but LHMTV has several more distinctive features, for example penetration of armor on its standard AP shells is 226mm (which is unheard of for its level) and on APCR, it will pierce the armor with thickness until 258mm. By the way, it is worth to consider the spread of the gun – 0.37m per 100m, while aiming 2.2s. Adding to this equation his view range, which reaches up to 380m, must admit that the vehicle will have many opportunities to deal serious injuries.
---
Salendo ulteriormente sull'albero, il carro armato successivo è più veloce e più pericoloso, pur mantenendo le sue dimensioni e un efficace mimetismo. LHMTV ha una buona mobilità (la velocità massima è di 63 km / h, il rapporto peso / potenza è fino a 33 CV / t) e un'imponente pistola da 85 mm.

Passando alle caratteristiche del suo cannone, e tutto ciò che riguarda lui: la sua velocità di fuoco è di 6 colpi al minuto, e l'alfa raggiunge i 230 punti di danno. Puoi dire che non è niente di straordinario – vero, ma LHMTV ha molte altre caratteristiche distintive, ad esempio la penetrazione della corazza sui suoi gusci AP standard è 226mm (che non è mai vista per il suo livello) e su APCR, perforerà la corazza con spessore fino a 258 mm. A proposito, vale la pena considerare la diffusione della pistola – 0,37m per 100m, mentre puntiamo a 2,2 secondi. Aggiungendo a questa equazione il suo campo visivo, che arriva fino a 380m, deve ammettere che il veicolo avrà molte opportunità di affrontare ferite gravi.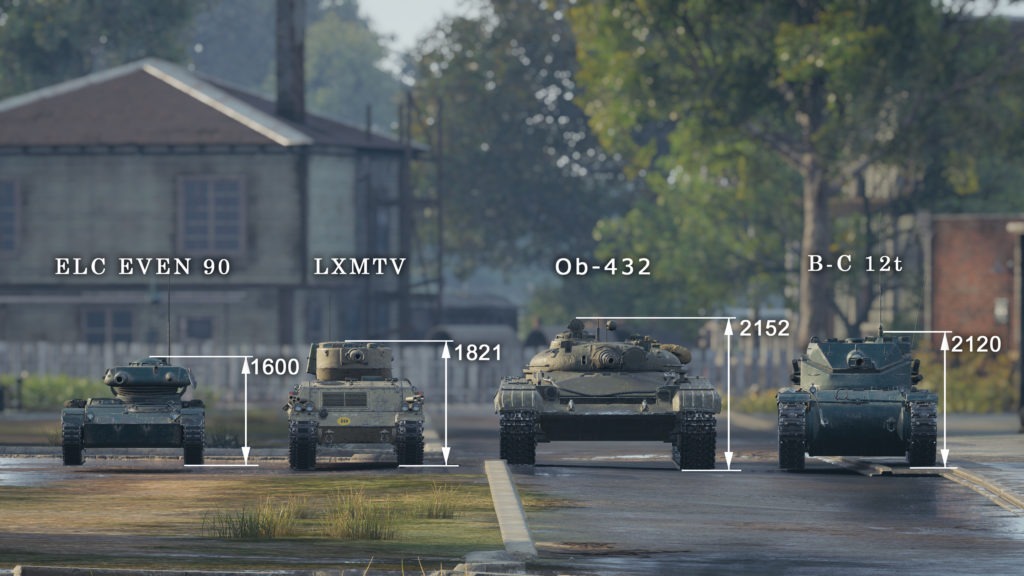 source – rykoszet.info