Closed tests of the Minsk map are underway with yet another variant than the one shown in the previous publication.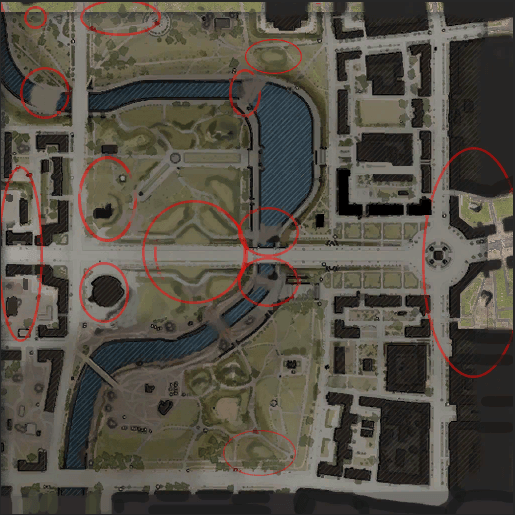 Beards have been added to the river near both sides of the central bridge to allow maneuvering in the event of a change of position.
Large trees and some bushes from the landscape zone have been removed for easier movement and meeting.
Positions for tank destroyers are now cleaner and more convenient.
Long fire sectors along the avenue have been removed. The green zone has been redone to give new tactical possibilities. Some hills allow the use of elevation / depression and strong towers. These changes in the landscape will allow you to move along the avenue on both sides.
A new item has been added – an unfinished building – as a counter to the circus.
A path in the city has been added for the team starting from the north to help them find their position easier and allow additional maneuvers in the city.
The urban zone behind Plac Zwycięstwa was opened; You can now fight it with vehicles in the city.
Base positions have been changed and the landscape improved.
Increased the ford near the northern base and removed some elements of the environment to facilitate driving in that place.
Completely reworked the layout of the courtyards in the western part of the map; They are now more spacious and easier to maneuver. To maintain the historic layout, the structure of the two entries remained. However, it is now possible to shoot along the red line at a medium distance. Medium tanks will now have more space, fewer encounters with enemy groups, and it will be easier to retreat.
White concrete walls blocking fire in the green zone have been removed.
All of the above elements may change depending on the test results.
source – rykoszet.info
---
Sono in corso test chiusi della mappa di Minsk con ancora un'altra variante rispetto a quella mostrata nella precedente pubblicazione.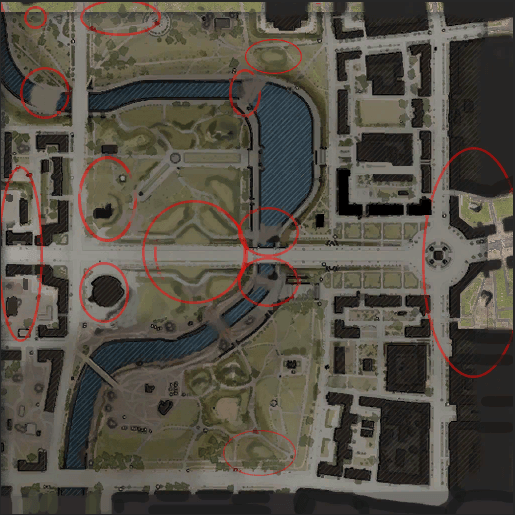 Barbe sono state aggiunte al fiume vicino ad entrambi i lati del ponte centrale per consentire manovre in caso di cambio di posizione.
Grandi alberi e alcuni cespugli dalla zona del paesaggio sono stati rimossi per facilitare il movimento e l'incontro.
Le posizioni per i cacciacarri ora sono più pulite e più convenienti.
I lunghi settori da cui fare fuoco nel viale sono stati rimossi. La zona verde è stata rifatta per offrire nuove possibilità tattiche. Alcune colline consentono l'uso di elevazione / depressione e forti torri. Questi cambiamenti nel paesaggio ti permetteranno di spostarti lungo il viale su entrambi i lati.
È stato aggiunto un nuovo oggetto – un edificio incompiuto – in contrasto con il circo.
È stato aggiunto un percorso in città per la squadra che parte da nord per aiutarli a trovare la loro posizione più facile e consentire ulteriori manovre in città.
La zona urbana dietro Plac Zwycięstwa è aperta; Ora puoi combattere con veicoli in città.
Le posizioni di base sono state modificate e il panorama è migliorato.
Aumentato il guado vicino alla base settentrionale e rimossi alcuni elementi dell'ambiente per facilitare la guida in quel luogo.
Rielaborato completamente il layout dei cortili nella parte occidentale della mappa; Ora sono più spaziosi e più facili da manovrare. Per mantenere il layout storico, è rimasta la struttura delle due voci. Tuttavia, ora è possibile sparare lungo la linea rossa a media distanza. I carri armati medi ora avranno più spazio, meno incontri con gruppi nemici e sarà più facile ritirarsi.
I muri di cemento bianco che bloccano il fuoco nella zona verde sono stati rimossi.
Tutti gli elementi sopra riportati possono variare in base ai risultati del test.