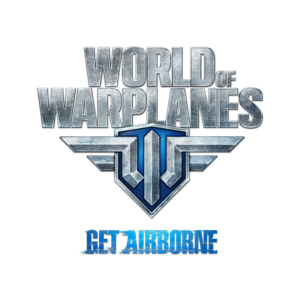 Fighter Hawker Hurricane Polish division 303 soon in World of Warplanes!
Wargaming collaborates with Kino Świat at the premiere of "Hurricane, 303: Battle of Britain"
Wargaming reports that the collaboration was initiated with Kino Świat, the film's producer and distributor, at the premiere of the film "303. Battle for Britain." The film tells the story of Division 303, which fought in the British sky. The pilots were equipped with Hawker Hurricane, achieving incredible results in battle. In the main roles we will see, among others Marcin Dorociński, Iwan Rheon (Game of Thrones), Milo Gibson. The film was directed by David Blair (winner of the BAFTA and Emma Awards).
---
Fighter Hawker Hurricane Polish division 303 presto in World of Warplanes!
Wargaming collabora con Kino Świat alla premiere di "303. Battaglia per la Gran Bretagna. "
Wargaming informa che la collaborazione è stata avviata con Kino Świat, produttore e distributore del film, alla premiere del film "303. Battaglia per la Gran Bretagna. " Il film racconta la storia della divisione 303, che ha combattuto nel cielo britannico. I piloti furono equipaggiati con Hawker Hurricane, ottenendo incredibili risultati in battaglia. Nei ruoli principali vedremo, tra gli altri Marcin Dorociński, Iwan Rheon (Game of Thrones), Milo Gibson. Il film è stato diretto da David Blair (vincitore del BAFTA e Emma Awards).
Players of World of Warplanes will soon be able to play with a special model of the Hawker Hurricane fighter called "303 Squadron". The plane will be reproduced in detail with all the signs of the squadron. The plane can be obtained by completing a series of missions in the game or possibly buying it. In addition, a new hangar was created in the game, RAF Northolt, which we will also see in the film. Both of these elements will soon come into play.
"World of Warplanes is not just a compelling game," says Al. King, marketing director of World of Warplanes. "It's also a meeting point for aviation enthusiasts who love stories about the Second World War." The collaboration with Kino Świat was something natural for us. "

"We look forward to working with World of Warplanes at the premiere of 303. The battle for Britain," says Małgorzata Marciniak, head of partnerships with Kino Świat. "The history of the 303 Squadron, the heroic Polish pilots who fought for the RAF deserves as many people as possible to know it".
In June 1940, the Germans launched an air offensive against the Britain – the goal was to destroy the RAF. This would ensure the success of Operation Sea Lion, a land invasion of the island. The Polish pilots of the 303th squadron, stationed at the Northolt base, shot down 126 German fighters and bombers. The Germans were unable to destroy the RAF and canceled the invasion in September 1940. These events are shown in the film.
"Wargaming has a passion for the history of World War II," says Tracy Spaight, Wargaming's special project director. "As a company, we look forward to working with creative people who bring the memory of those events to the big screen."
Previously, Wargaming collaborated with "Furia" by David Ayer or "Dunkirk" by Christopher Nolan.
---
I giocatori di World of Warplanes potranno presto giocare con un modello speciale del caccia Hawker Hurricane denominato "303 Squadron". L'aereo sarà riprodotto nei minimi dettagli con tutte le insegne dello squadrone. L'aereo può essere ottenuto completando una serie di missioni nel gioco o eventualmente acquistandolo. Inoltre, è stato creato un nuovo hangar nel gioco, RAF Northolt, che vedremo anche nel film. Entrambi questi elementi entreranno presto in gioco.
"World of Warplanes non è solo un gioco avvincente", dice Al. King, direttore marketing di World of Warplanes. "È anche un punto d'incontro per gli appassionati di aviazione che amano le storie sulla seconda guerra mondiale. La collaborazione con Kino Świat è stata qualcosa di naturale per noi ".

"Non vediamo l'ora di lavorare con World of Warplanes alla premiere di 303. La battaglia per la Gran Bretagna", afferma Małgorzata Marciniak, responsabile delle partnership con Kino Świat. "La storia del 303 Squadron, gli eroici piloti polacchi che hanno combattuto per la RAF merita che il maggior numero possibile di persone la sappia".
Nel giugno 1940, i tedeschi lanciarono un'offensiva aerea sulla Gran Bretagna – l'obiettivo era quello di distruggere la RAF. Ciò avrebbe garantito il successo dell'operazione Sea Lion, un'invasione di terra dell'isola. I piloti polacchi del 303° squadrone di stanza nella base di Northolt abbatterono 126 caccia e bombardieri tedeschi. I tedeschi non furono in grado di distruggere la RAF e cancellarono l'invasione nel settembre 1940. Questi eventi sono mostrati nel film.
"Wargaming ha una passione per la storia della Seconda Guerra Mondiale", afferma Tracy Spaight, direttore dei progetti speciali di Wargaming. " Come azienda, non vediamo l'ora di lavorare con persone creative che portano la memoria di quegli eventi sul grande schermo".
In precedenza, Wargaming ha collaborato con "Furia" di David Ayer o "Dunkerque" di Christopher Nolan.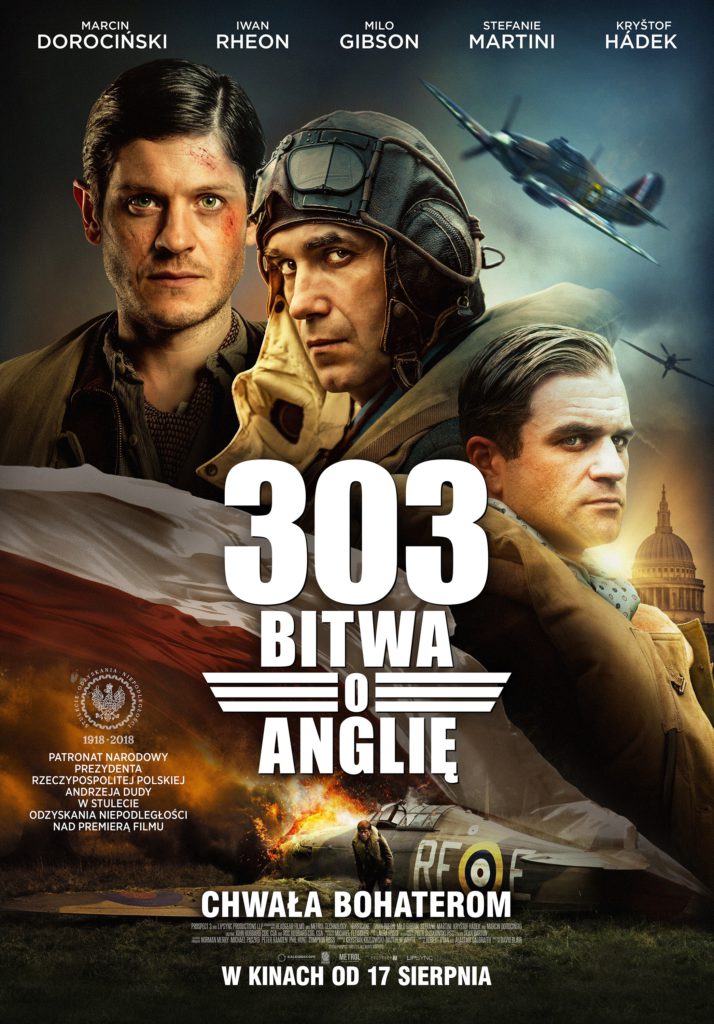 INFORMAZIONI: comunicato stampa