Dear commanders, a new Youtube cinemarathon runs from July 27 to July 31.
YouTube Shipments
During the marathon, you can expect special YouTube Shipments. At the beginning of each episode, devs will post a special bonus code. One bonus code = one gift. As with the in-game Daily Shipments, all rewards are revealed in advance. Watch the marathon episodes, activate the bonus codes, and enjoy the gifts!
Want even more gifts?
On Monday, we'll publish the first episode of the marathon with a bonus code. If we manage to get the indicated number of new YouTube subscribers within 24 hours, you'll receive twice as many gifts upon activating the bonus code!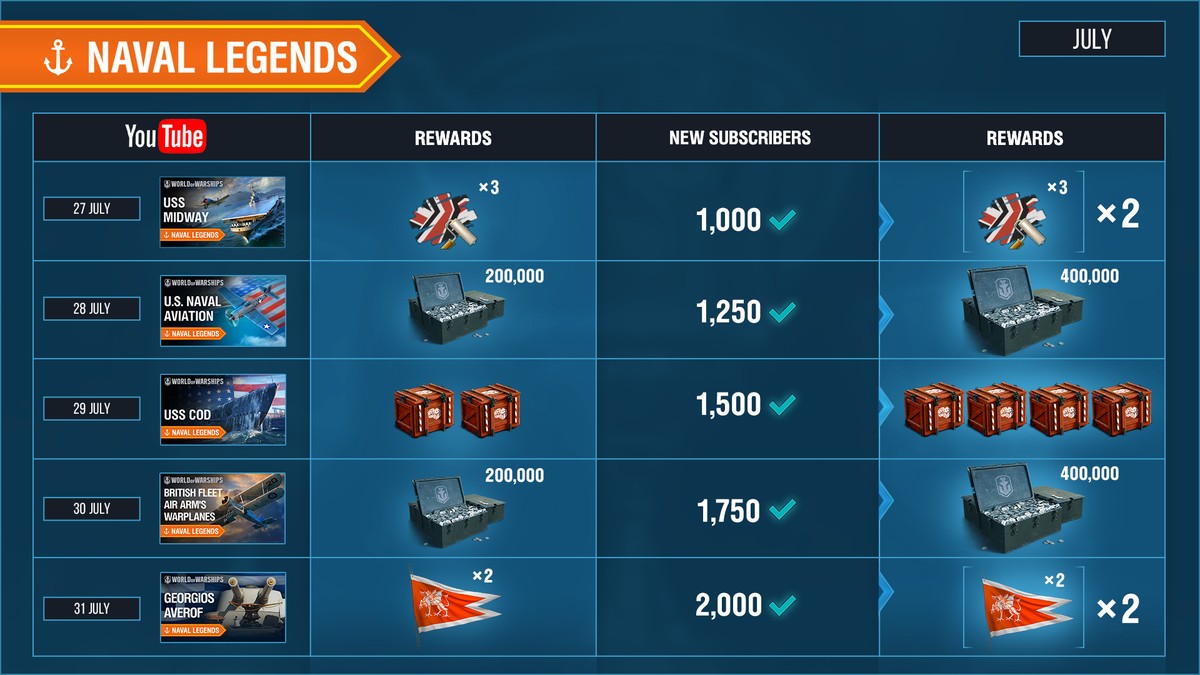 Let's get started! Subscribe to our channel and drop us a like.
---
Cari comandanti, una nuova maratona di Youtube corre dal 27 al 31 luglio.
Spedizioni YouTube
Durante la maratona, puoi aspettarti spedizioni speciali su YouTube. All'inizio di ogni episodio, gli sviluppatori pubblicheranno un codice bonus speciale. Un codice bonus = un regalo. Come per le spedizioni giornaliere in-game, tutte le ricompense sono rivelate in anticipo . Guarda gli episodi della maratona, attiva i codici bonus e goditi i regali!
Desideri ancora più regali?
Lunedì pubblicheremo il primo episodio della maratona con un codice bonus. Se riusciamo a ottenere il numero indicato di nuovi abbonati YouTube entro 24 ore , riceverai il doppio dei regali quando attivi il codice bonus!