There is a new collection for High School Fleet. It consists of 35 elements and includes the crew of destroyer Harekaze with other characters who assisted them throughout their journey. This collection has six corresponding sections:
Bridge Crew
Weapons Department
Navigation Department
Engineering Department
Logistics Department
Others
Reward for completing the sections: flag of the corresponding department (more flags!).
Final reward: permanent camouflage K117 for X Yamato
Features of the permanent K117 camouflage for Yamato:
−3% to the ship's detectability range by sea
+4% to the dispersion of shells fired by the enemy at your ship
+50% XP per battle
+50% Commander XP per battle
−50% to the cost of the ship's post-battle service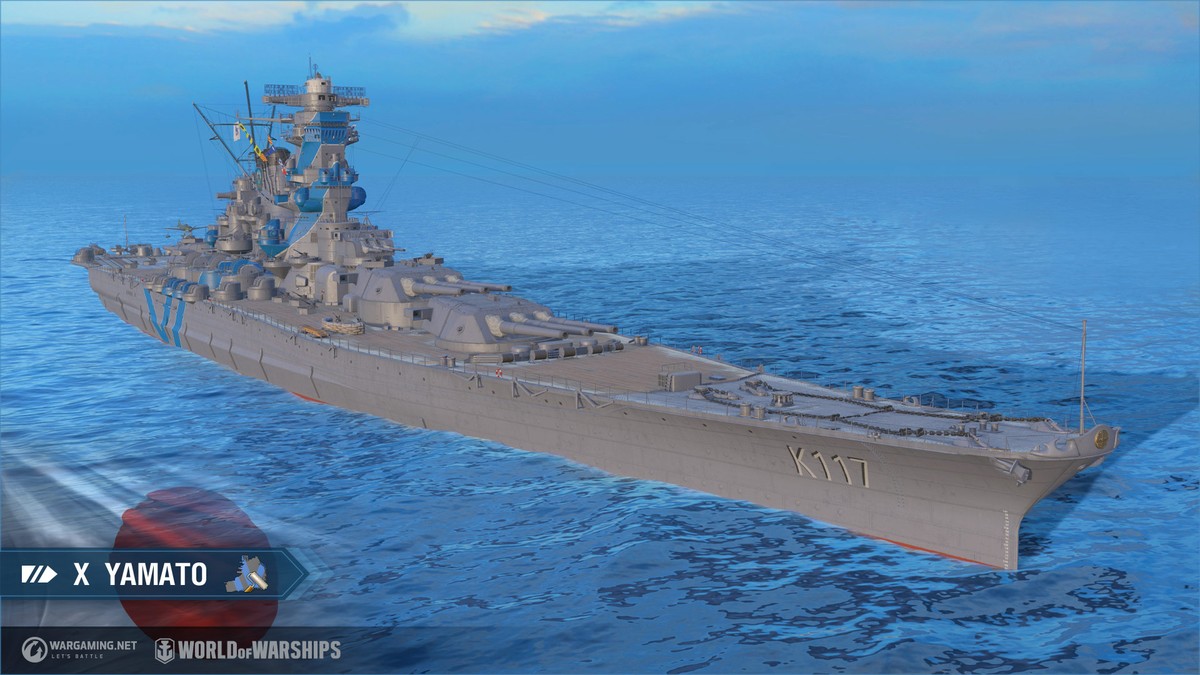 After you click "I Want to Join," you'll receive a container of the collection for your first battle playing Tier V–X ships. The remaining elements of the collection can be found in High School Fleet containers, and, with a certain probability, in Daily Containers (enable the "Collecting" option on the High School Fleet collection tab in-game).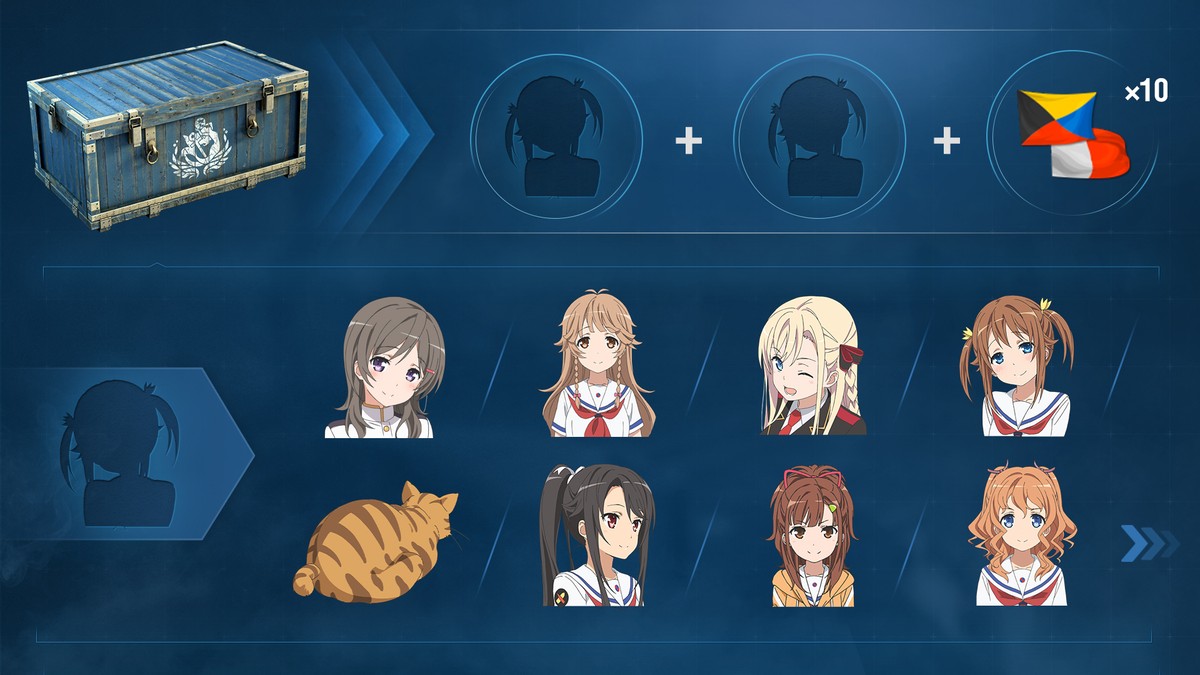 You can earn even more containers for victories using following ships: HSF Harekaze, HSF Admiral Graf Spee, Yamato, and Musashi.
---
C'è una nuova collezione per la High School Fleet. È composto da 35 elementi e include l'equipaggio del cacciatorpediniere Harekaze con altri personaggi che li hanno aiutati durante il loro viaggio. Questa raccolta ha sei sezioni corrispondenti:
Bridge Crew
Dipartimento delle armi
Dipartimento di navigazione
Dipartimento di Ingegneria
Dipartimento di logistica
Altri

Ricompensa per aver completato le sezioni: bandiera del dipartimento corrispondente (più bandiere!).
Ricompensa finale: mimetica permanente K117 per X Yamato
Caratteristiche del camuffamento permanente K117 per Yamato:
-3% al raggio di rilevamento della nave via mare
4% alla dispersione di proiettili sparati dal nemico contro la tua nave
50% XP per battaglia
50% XP comandante per battaglia
−50% al costo del servizio post-battaglia della nave
Dopo aver fatto clic su "Voglio unirmi", riceverai un contenitore della raccolta per la tua prima battaglia giocando a navi di livello V – X. Gli elementi rimanenti della raccolta si trovano nei container della flotta della High School e, con una certa probabilità, nei container giornalieri (abilita l'opzione "Collezionismo" nella scheda della collezione della flotta della High School in gioco).
Puoi guadagnare ancora più container per le vittorie usando le seguenti navi: HSF Harekaze, HSF Admiral Graf Spee, Yamato e Musashi.