American light cruiser level VIII – Montpelier.
He was one of 26 light Cleveland cruisers, completed during or shortly after World War II. He was the second ship of the US Navy, whose name comes from the city of Montpelier in the state of Vermont. Montpelier was put into service in September 1942 and was used in several campaigns in the Pacific.
source – rykoszet.info
---
Era uno dei 26 incrociatori leggeri di Cleveland, completato durante o subito dopo la seconda guerra mondiale. Era la seconda nave della US Navy, il cui nome deriva dalla città di Montpelier, nello stato del Vermont. Montpelier fu messo in servizio nel settembre del 1942 e fu usato in diverse campagne nel Pacifico.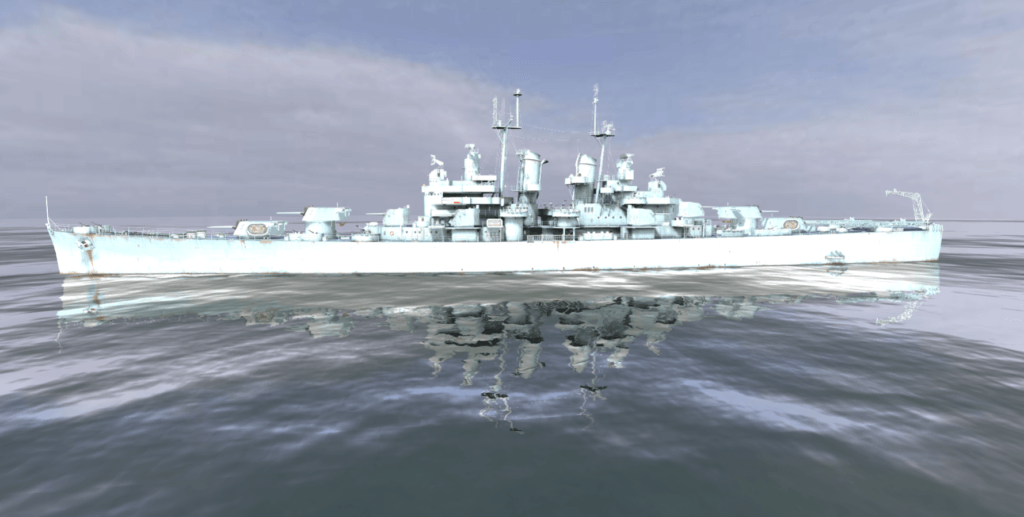 Level
8
Life points
37 500
Main artillery
The maximum range of fire
15,620
152 mm / 47 Mk16
4 x 3 152 mm
Additional weaponry
The maximum range of fire
5,000
127 mm / 38 Mk32
6 x 2 127 mm
Anti-aircraft defense
127 mm / 38 Mk32
6 x 2 127 mm
40 mm Bofors Mk2
4 x 4 40 mm
40 mm Bofors Mk1
6 x 2 40 mm
20 mm Oerlikon Mk20
23 x 2 20 mm
Maximum speed
32.5
Turning radius
660
Steering adjusting time
9.4
Detection range on the surface
11.88
Detection range from the air
8.1
Experience points
110,000
Price
8,900,000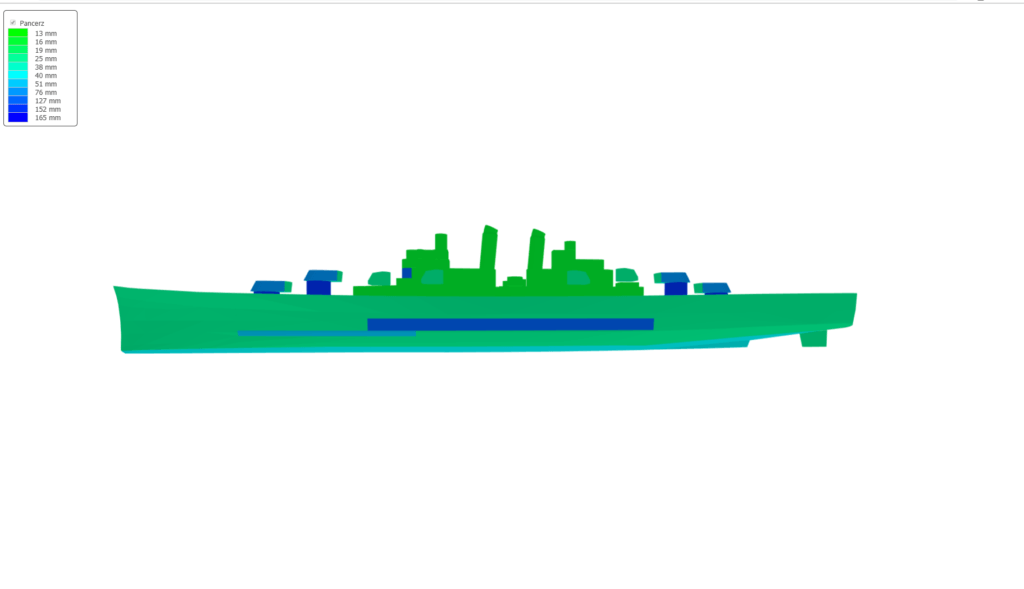 152 mm / 47 Mk16
It works
3 x 152 mm
Reload time
7 sec
Precision
Sigma
2.15σ
Horizontal scattering
140
Vertical Spread
472
Speed of rotation
10
The speed of the department facade
11
Smoke Penalty
0.0001
Maximum number of hit points
7,500
Time of automatic repair
thirty
One-time regeneration of hit points
0.5
152 mm HE / HC Mk34
| | |
| --- | --- |
| Caliber | 152 |
| Type of projectile | HE |
| Statistical damage from the salvo | 2,200 |
| Damages | 790 |
| Average OB penetration | 25 |
| The radius of destruction | 0.58 |
| Fire probability | 0.12 |
| The speed of the missiles | 812 |
| Air drag | 0.339 |
| Bullet weight | 47.6 |
| Penetration of bullets | 320 |
| Fuse | 0.01 |
| Trigger trigger | 2 |
| Immersion height | 0.8 |
| Underwater penetration factor | 0.9 |
| Price | 15 |
| | |
| --- | --- |
| Caliber | 152 |
| Type of projectile | AP |
| Statistical damage from the salvo | 3,200 |
| Damages | |
| Average OB penetration | |
| The radius of destruction | |
| Fire probability | -0.5 |
| The speed of the missiles | 762 |
| Air drag | 0322 |
| Bullet weight | 59 |
| Penetration of bullets | 2,445 |
| Fuse | 0.01 |
| Trigger trigger | 25 |
| Immersion height | 0.8 |
| Underwater penetration factor | 0.9 |
| Price | 15 |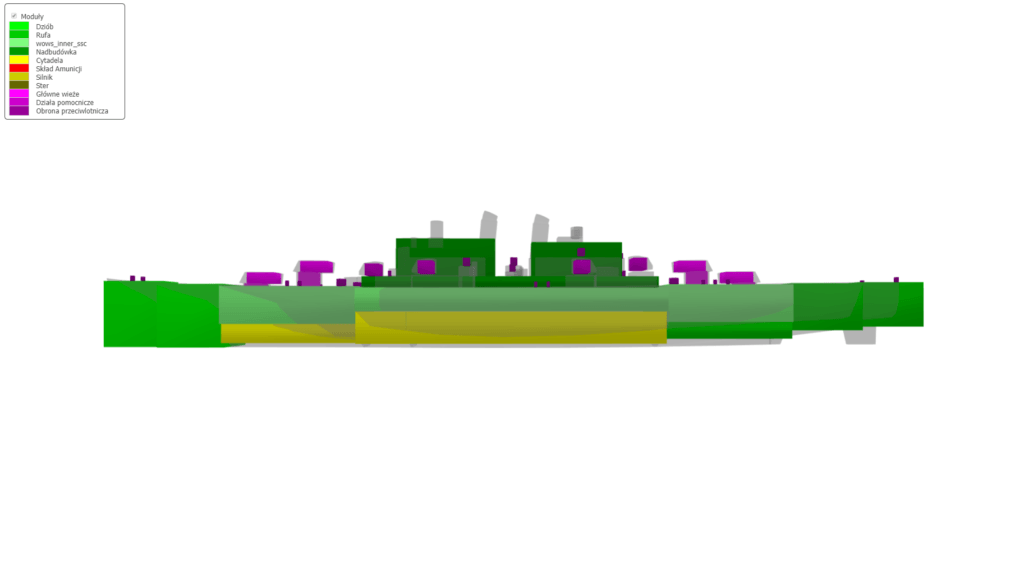 Supporting artillery 127 mm / 38 Mk32
It works
2 x 127 mm
Reload time
6
Precision
Sigma
1.00σ
Horizontal scattering
140
Vertical Spread
472
Speed of rotation
60
The speed of the department facade
1
Smoke Penalty
0.0001
Maximum number of hit points
1,200
Time of automatic repair
10
One-time regeneration of hit points
0.5
Antiaircraft defense – distant range
127 mm / 38 Mk32 (6 x 2 127 mm)
The range of anti-aircraft defense
0.91
The maximum range of fire
167 (5.0 km)
Reload time
5
Maximum number of hit points
1,200
Time of automatic repair
10
One-time regeneration of hit points
0.5

---

Medium range
40 mm Bofors Mk2 (4 x 4 40 mm)
The range of anti-aircraft defense
0.64
The maximum range of fire
117 (3.5 km)
Reload time
0.5
Maximum number of hit points
600
Time of automatic repair
10
One-time regeneration of hit points
0.5
40 mm Bofors Mk1 (6 x 2 40 mm)
The range of anti-aircraft defense
0.68
The maximum range of fire
117 (3.5 km)
Reload time
0.5
Maximum number of hit points
600
Time of automatic repair
10
One-time regeneration of hit points
0.5

---

Close Range
20 mm Oerlikon Mk20 (23 x 2 20 mm)
The range of anti-aircraft defense
1.4
The maximum range of fire
67 (2.0 km)
Reload time
0.1
Maximum number of hit points
600
Time of automatic repair
10
One-time regeneration of hit points
0.5